Is Dropshipping Dead in 2018?
Here we are, collecting enough data for the first 4 months of 2018 to confirm any theories for businesses in 2018. So Is dropshipping dead? Or Alive in 2018? While we're on the subject of businesses, how about we talk a little about Dropshipping and how it has made millions of dollars for many entrepreneurs around the world (which means dropshipping is not dead in 2018 and it won't be dead for a long long time).
In dropshipping community or dropshipping forums, the most lingering concerns are these two questions:
Is dropshipping dead?
Can't you make a profitable business out of it in 2018?
The theories of Dropshipping is dead in 2018
Many have said that dropshipping is dead in 2018 because of the rise in Facebook's Ad prices, which is somehow a fair argument but that doesn't necessarily mean that dropshipping is truly gone forever. Okay, to analyze this theory, we must here some user's voice in dropshipping forum:
I read a few guides about dropshipping. And they all say how great dropshipping is for getting started with eCommerce. But, what most guides only mention on the side: typical shipping time is 20-30 days. Wow.
I mean, when dropshipping, I would basically sell generic, unbranded products, which people have to wait several weeks for.
Other pain points that really devalue your (customer) service / the perceived value of your products I have in mind are:
The quality of the packaging your supplier delivers (I guess this can be really horrible)
The chinese address of the supplier being shown on the package (people most of the time probably think chinese products = low quality products)
Refunds
I would love to get some opinions from you, guys and girls. Anybody here still operating a dropshipping business?
Now, let's summarize the main issues from this user and other users as well, people think dropshipping is dead in 2018 because of:
Unhappy customer because of Product delivery can take several weeks.
Unbranded products available.
There is no good ERP system. Currently we can only see Magento ERP is a good system for Magento retailers.
Chinese products and packaging is cheap and low quality.
Returns or refunds take too long.
Based on these collected data, we might think that dropshipping is definitely dead. But there are some users who have these positive hope for dropshipping in 2018:
Drop shipping in 2018 is still worthwhile and don't believe these random YouTubers who say that it's "a sinking ship" because it is not, in fact; I would argue that drop shipping will be much more profitable in 2018 than it's been in the previous years.
In conclusion, it can be argued that dropshipping is not dead. So let's just dive into why you can still believe dropshipping is not dead in 2018 and beyond.
Dropshipping is More Competitive, but not dead
In the few past years, the dropshipping model has become a huge rise. With so much awareness and knowledge, the world has become just a large town.
For any interest, it's not difficult to start a business of any kind with a tons of marketing strategies for any people. And since dropshipping has been more difficult for many years now, too many people have jumped the ship intendedly in the past couple of years. And that, of course, has made dropshipping too competitive to sustain on a small scale.
This is one of the primary reasons why people don't consider dropshipping as a great business model to start with and even go as far as claiming that Dropshipping is dead.
So, let's keep that in mind:
People don't order goods which they need, they order goods which they want. Do everything to make your website more attractive. This fact alone validates that dropshipping is not dead in 2018. You just have to sell products that people don't need, but want!
For example, if someone goes into the 'consumer electronics' category of your store and orders a smartwatch, chances are that they don't really need it as soon as possible. They can wait, so long as it's not an expensive Apple Watch.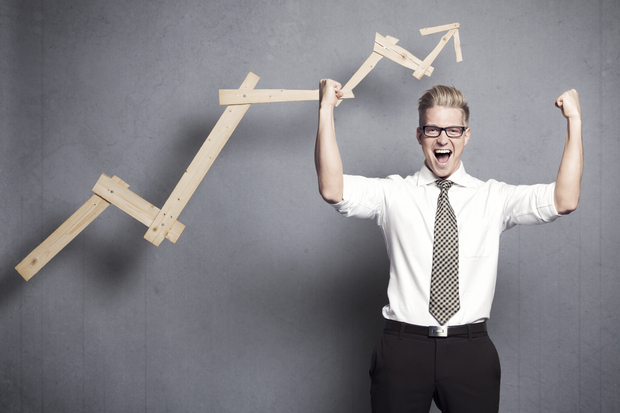 Is dropshipping profitable in 2018?
The general idea is that dropshipping is said to be dead because if the increasing high costs of Facebook Ads, while this is true (Facebook Ads are increasing in price) this should not be a deterrent for you. If you know what you are doing, and you follow my training dropshipping training course, you can still be profitable both with Facebook Ads and dropshipping.
Because it's a low cost and high returns business. It doesn't take a lot of investment to set up a dropshipping store since you don't have to keep an inventory, you don't have to deliver any product, and you don't need to hire much staff (or any at all mostly). All you need to do is pick a niche because otherwise your store is going to look like every other store and you won't be able to stand out.
NOTE: If you are a traditional business with Inventory, it is recommended to read Benefits of Inventory Visibility.
Picking a niche means you're going to have to spend a lot of time finding the market and delivering the message across. With proper contribution, you'll be selling a lot more than an online store that is not focused and wants to step into all the products category that is out there.
So it is a great business option in 2018, 2019 and any year because that matter can't validate the great business opportunity like dropshipping. But it is not really a good option if you just intend to list items on your Magento store and expect to start selling without much effort. E-commerce is not a game, the Internet is a crowded place now more than ever, and your voice cannot be heard without hard work. Amazon Prime is a great option (maybe the best), but not for everyone. Not all the people in the world have access to Amazon Prime, so they'll stick to ordering goods from your store if the price and the item are right.
Keep reading for more interesting knowledge in Magentone.